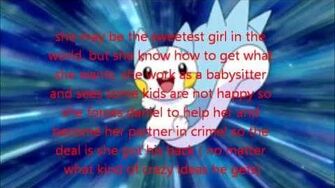 lps zorua star's series
the meaning of this series
Edit
its about a friend group, who is not normal, at the day time they do whatever they want, go swimming, to the mall or just be plain old troublemakers. but at night they become crimenals, they help kids who are abused to find a new life, with kidnapping them from their abusive parents.
story so far
Edit
its spoilers time if you think this series sounds good,  and want to watch it go over to lps zorua star on youtube now
episode 1. the gang kidnaps a kid and helps him. and maddie and piper "rents" a car and get the cops after them
Ad blocker interference detected!
Wikia is a free-to-use site that makes money from advertising. We have a modified experience for viewers using ad blockers

Wikia is not accessible if you've made further modifications. Remove the custom ad blocker rule(s) and the page will load as expected.